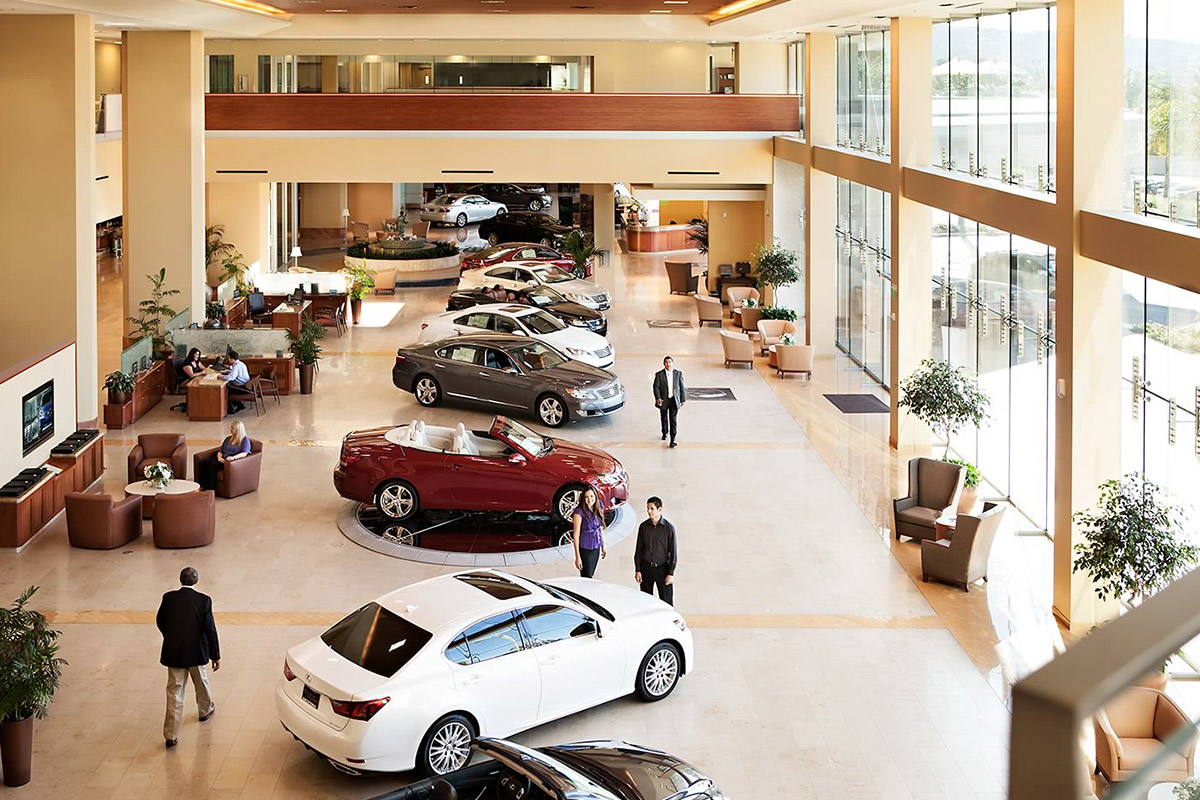 03.08.19
I bought a new car a few weeks ago.
This was big for me – the last time I'd done it was 2008.  Apple had just introduced the iPhone to the world.  A Bush was still in the White House.  If you wanted an Uber, dream on.  It was three years away from launch.
You may have guessed – I'm not a car guy.
This recent car purchase was memorable for another reason, too.  It underlined, in striking detail, the so called customer experience.
The dealership where it all happened has some neat things going on:
Slick new service bays, where you could pretty much eat off the floor.
State-of-the-art technology for completing the mountain of paperwork that comes with buying a car.
And a stunning new showroom to display the product. (Rumoured cost:  $17 million.)
But here's the pain.
Like many car dealers today, it has a 'concierge' desk in the middle of the showroom. The role of the person at this post is simple:  to greet people as they enter, answer any questions, summon the right staff, and (above all) be welcoming.
I experienced the concierge on two different occasions.  The first was when I met my sales guy to do the deal.  The second was a week later when I arrived, with money in hand, to pick up my car.  On both occasions, though the showroom was empty, the concierge didn't acknowledge me, never made eye contact, continued to stare at her computer screen until I waved my hands, basically ignored me until I got her attention.  In other words: did the opposite of the role's purpose.
All she needed to do was greet me and ask how she could help.  (Remember, I had a bank draft in my hand!)
Was I being too picky?
I don't think so.  When I related this to my sales rep later, as I received my keys, his response surprised me. "We know, we know. You're not the first person to tell us."
But if they knew, wouldn't they have already done something about it?
Except sometimes good business people make bad decisions.
How else to explain investing in service and technology and a show room to die for – and yet missing (badly) on the most critical customer interaction point of all… when the buyer walks in the door, cash in hand?
Here's my guess.
Management sees the concierge as a 'low level' job – one anyone can do – and pays it accordingly.  I'd also bet that no one has been explicit in setting clear expectations (and standards) for the job: to welcome people, be friendly, to make them feel special.
Either way, management is cutting corners, and missing one of their most important details.  They're good business people making a bad decision.  (The concierge is really the Director of First Impressions.)
It happens.  We all make bad decisions at some point.  The key is, are we learning from them?
There's a flip side to this experience.
Esther is a transplanted Spaniard that runs the lobby gift shop at a resort in Sand Key, Florida.  Our family has been there a few times, most recently over these past Christmas holidays.
Even though it had been seven years since our last visit, Esther still remembered us with impeccable detail – and, in particular, our daughter, Julia.  "I'll never forget that face," she told us.  But more than her amazing memory, Esther embodied true care and generosity in making even the most mundane transaction (buying our early morning coffee or late night ice cream) more engaging, extra special.  
Esther is a human oxygen tank that pumps life into the resort's brand.  Sand Key knows it, and has made the smart decision to employ her in the same role for 17 years.
So, yes, the decisions we make on the customer experience play into the tiniest things we do, like buying a $2 coffee.  And it's there with the big ones too, like buying a new car.  It's at play at the best of times, and even some of our most heartbreaking too.
How we make customers feel is what creates true word of mouth, which is our best form of marketing.  Because it's not us doing the promoting.  It's others doing it for us.    
It's why all our decisions – good and bad – around the 'experience' are so important.
People rarely talk about our product.
Or our marketing.
Or technology.
Or our fancy showroom.
They talk about how we make them feel.
So ask yourself:
What's your own experience like?
Are you making good decisions?
Are you learning from your bad ones?
~Craig