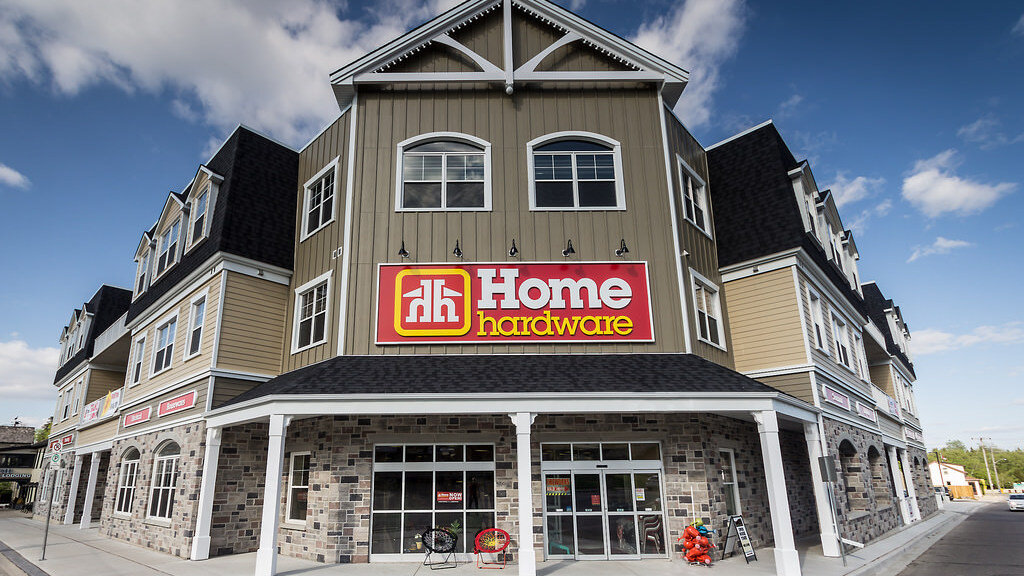 09.25.20
How can you be more helpful than you already are?
The summer of COVID has now faded into our rear-view mirror… and what a different summer it was.
Like many families, ours didn't do much of anything these past few months.  No big vacations, no long road trips, no major memory-making.  Rather, we took a few shorter day trips about southern Ontario, never too far afield – just enough to clear the cobwebs and get us out of house lockdown.
These trips ended up taking us through a lot of small towns.  Really small towns.
And it seemed like every one of them had a Home Hardware.
Home Hardware is the small town version of a much tinier Home Depot.   As a city kid, it was never all that familiar to me.  I grew up with the Saturday morning trips with Dad to Canadian Tire.  Even 50+ years later, I can still see those tall walls filled with tires and bicycles.  I can still smell hockey gloves and rubber.  I can still hear the 'ding ding' of the service bays in the auto shop.
Small town Ontario didn't rate a Canadian Tire back then, and it still doesn't today.  Not big enough.  So Home Hardware has become the next best thing.
Driving through these small towns this summer made me curious about what's behind the Home Hardware brand.  Here's what I learned.
To no surprise, it's based in its own small town – St. Jacobs, Ontario – and has had just three CEOS in its 56-year history.  Continuity and consistency.
It's 100% dealer-owned.  The owner-operators of its 1,100 retail locations across Canada are also its shareholders.
It may be small-town, but it's also mighty.  Annual sales now approach $6 billion (unofficial; the company is private).
And it's dealer-focused.  Owners of the stores select the products that suit the needs of their local markets.  Every market (and store) is different.  It's managed by dealers for dealers.
Above all, Home Hardware's culture is rooted in helpfulness.  
For years its marketing tagline has been home owners helping home owners – a jingle familiar to millions of Canadians during the Stanley Cup hockey playoffs every Spring.   Management often cites its only purpose as serving dealers.  ("How can I help you more than I already am… so you can be more successful than you already are?")
Sure enough, this focus on "being helpful" seems to have worked just fine for Home Hardware.
As I look around me, it works elsewhere too.
It all begs the question.
What's involved in being helpful?
To me, as a customer, it's a short list of important ingredients:
Making things easy, not difficult.
Being reliable, not iffy.
Acting honestly with me, not sketchy.
Keeping things simple, not complicated.
And staying focused on what's most important to me. All the time.
What most of this comes down to is trust.
Trust is key to helpfulness.  
Customers that trust us and know that we're working hard to make their lives even better in some way (like the leadership team at Home Hardware)… will reward us with their business, because they know they're getting something "helpful" back.
So ask yourself:
How can you help more than you already are?
How can you help those you serve be even more successful than they already are?
~Craig