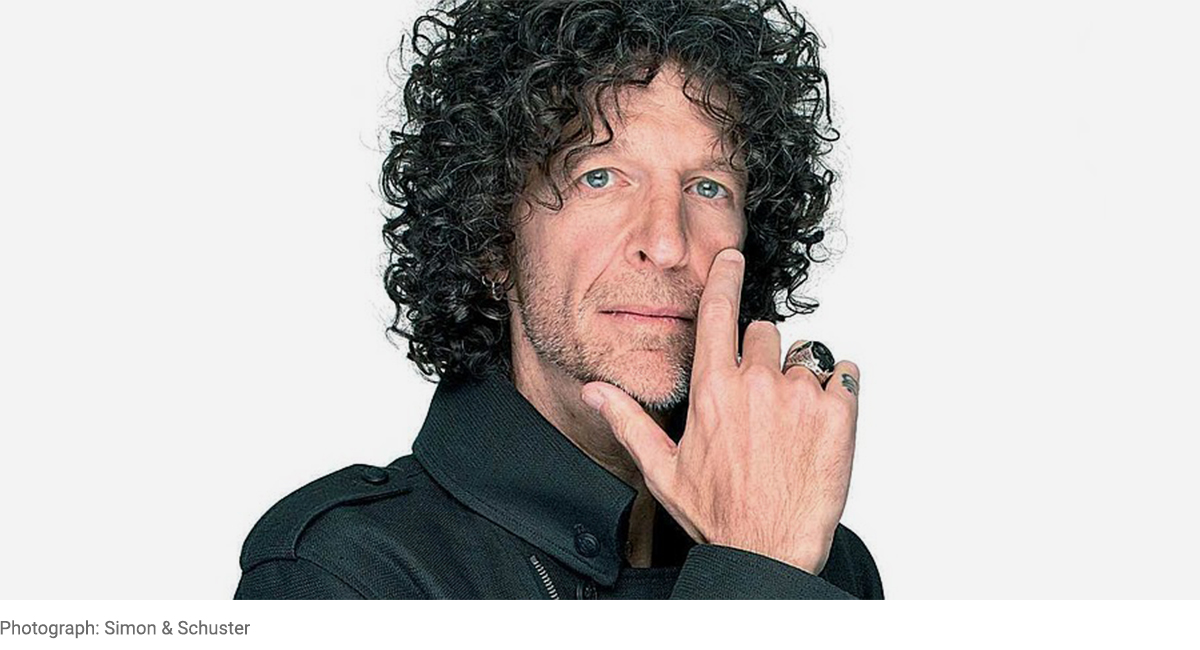 09.20.19
True story.
Back before kids, in the mid-90s, we were driving along the New York State Thruway, heading home to Ontario from a Fall vacation in New England.
It was early morning, and Caroline was asleep in the passenger seat beside me.  Alone with the steering wheel and my thoughts,  I became engrossed in the Howard Stern radio show.  By this time (1997) Stern had become famous for his obnoxious 'shock jock' humour.  He was pushing the edges of acceptable content on public radio (long before satellite) and scoring huge ratings.  It was must-listen radio.
We were somewhere between Albany and Syracuse, traffic was light, and I was soon paying too much attention to Howard and not enough to my speedometer.  Next thing I knew, I looked in my rear view mirror and saw a NY state trooper three feet off my back bumper.  Busted.  I hadn't even seen or heard the flashing lights… I was too busy hanging on Howard's every word.  He was that good.
Fast forward to today.
It's a different Howard Stern.  He's long gone from public radio, now working a tidy SiriusXM contract at $90 million per year.  But he also had a nasty cancer scare (in 2016), and in recent years has been seeing a therapist as frequently as four times a week.  These developments have spawned a kinder Howard.  Less obnoxious, more mainstream, but still with a pronounced edge.
In Stern's own reflection in his new book:  "…these changes moved me in a meaningful and most needed direction that I never expected.  Empathy, emotional openness and a genuine curiosity about the beauty in the world have begun to develop.  I feel reborn, liberated…"
The book isn't a typical memoir or biography.  Rather, it's an eclectic (and fascinating) compilation of dozens of Stern's best on-air interviews – from Bill Murray and Lady Gaga to David Letterman and Paul McCartney.   As I went deeper into the book over the summer, I came to appreciate three striking qualities that Stern brings to his craft as one of the world's best interviewers.
I've since come to realize that these qualities have practical applications for all of us too:
1. First, the importance of truly knowing our customer.  
Stern is a self-professed research freak.
He over-prepares for every interview… with roughly 10 pages of notes and questions for every guest, who he really treats as his customer.  The attention to detail is mind boggling.  No anecdote or tidbit is too small.
"There's always a point in every interview that I'll hit on something that causes the guest's face to change – as if they're thinking, how in the hell do you know that?"  Like in my interview with Jon Stewart when I shocked him by revealing the punch line to one of the first jokes he ever told onstage.  Their realization that I've put so much time and effort has a lot to do with why they're willing to open up to me."
    2. Next, the benefits of being curious.  
Diving this deep on research enables Stern to ask good questions which, in turn, spark great conversations.
Jerry Seinfeld confessed, sadly, that he's never able to be truly "present" with his family – every situation in life is an opportunity for new material, so he's on high alert 24/7.   Conan O'Brien talked candidly about his depression.  Michael J. Fox admitted that his Parkinson's diagnosis sent him spiralling into alcoholism and almost cost him his marriage and his life.  'Shock Jock Howard' wasn't interested in these stories 20 years ago – he was more focused on saying or doing something outrageous that promoted his own brand.  The new, curious Howard does painstaking prep – and then asks great questions that reveal compelling stories.
It's about them, not him.
    3. And finally, the fine art of listening.
Most people just want to be heard.  They want to tell their stories.
Stern puts it this way:  "The more I went to therapy, the more it translated into how I interviewed my guests.  I found myself changing my approach because I'd experienced what it was like to have someone genuinely interested in my life.  Therapy opened me up and enabled me to appreciate how fulfilling it was to be truly heard.  That led me to the thought that somebody else might actually have something to say.  Let's just sit here and not make it all about you."
Now, all of Stern's interviews are better described as stories revealed.
So here's a thought.  Why not consider these qualities carefully?
Each of them has enabled Stern to create a great product – an insightful interview that we want to tune in for.  They apply equally to each of us, too, in how we approach our own business every day.
And then ask yourself:
Are you learning as much as you can about your customers?
Do you stay curious by asking them great questions?
Are you listening for the stories they reveal?
~Craig