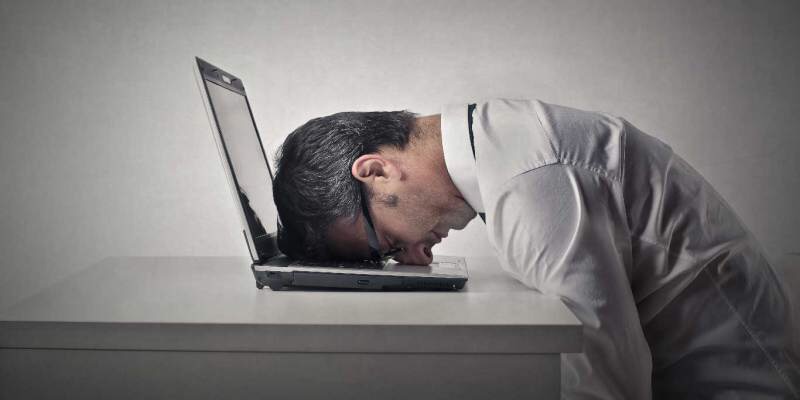 04. 15. 16
I'll be honest. 
This sentence isn't one of my best.  
Neither is this one. 
It's writer's block.  Sometimes it strangles me and won't let go.
It's maddening, especially since my last few posts have ranted about the importance of brand storytelling and creating interesting content.  I care about these topics. Like that thing called the 'internet' in 1995, they're not going away. In fact, they're accelerating. 
So, assuming you agree on the importance of creating good content, what holds you back from doing it?  (Besides writer's block.)
Rarely do I hear: "It's not worth doing." Instead, what I typically observe is one of the following:
I'm not good at it.

I don't have time.

I don't know what to write about.

I don't know how to start.

I don't have the discipline to keep it going.
My purpose this week is to share some simple tips on the purpose (and process) for writing in the first place.
First, remember the greater purpose.  You have a legit reason to write. Creating helpful content generates awareness. Increases your web traffic. Starts conversations. Builds trust. Develops your authority. In other words: it's worth it. (It's what gave me a kick in the butt this week!)
Forget what your business card says. You are a writer. If you've ever written an e-mail, LinkedIn profile, blog post, client letter, or even a birthday card… you are a writer.  We use words to express ourselves. When we write these words on paper or on the screen, we author them.
Write first, polish later.  The problem for most writers – even longtime bloggers – is getting started. My first draft is always horrible, so now I just let the words flow, no matter how bad they are… and fix them later when I'm thinking clearly. As Hemingway once said: "Write drunk, edit sober."
Write to an audience of one.  Trying to please the masses is overwhelming. Instead, imagine having a conversation with one ideal reader. Just one. What does she think? How does he feel? What questions will she have and how can you help her?
No ideas? No excuse.  What are your readers trying to achieve? How are they struggling? What stands in the way of their success? How are they stuck? What tips could make their lives easier? What's trending? Write about these things. There's never a shortage of 

good content ideas.

 (When in doubt, Google can always help.)
Be a news-jacker.  One of my favorite techniques is making sense of current events, or "news-jacking." These ideas are all around us.  In the past week I could have written about how to simplify a complex topic like the 

Panama Papers.

 Or how Bruce Springsteen 

took a stand for his brand

 by cancelling a concert in North Carolina. Or how Jordan Spieth's collapse at The Masters 

could make him even better in the future.

Finished beats perfect. Your post isn't the last thing you'll write. You'll do another… and many more after that, like a magazine that publishes every month. Please give yourself permission to not over-think every word and just press SEND.
If you're seriously stuck, get some help. There are loads of writers out there happy to support you.  

A whole industry

 has been built around content marketing experts and what they can do for brands like yours.
So ask yourself:
… what's stopping you from writing a lousy first draft today?

… and editing it three days from now?

… and posting it next week?
~Craig