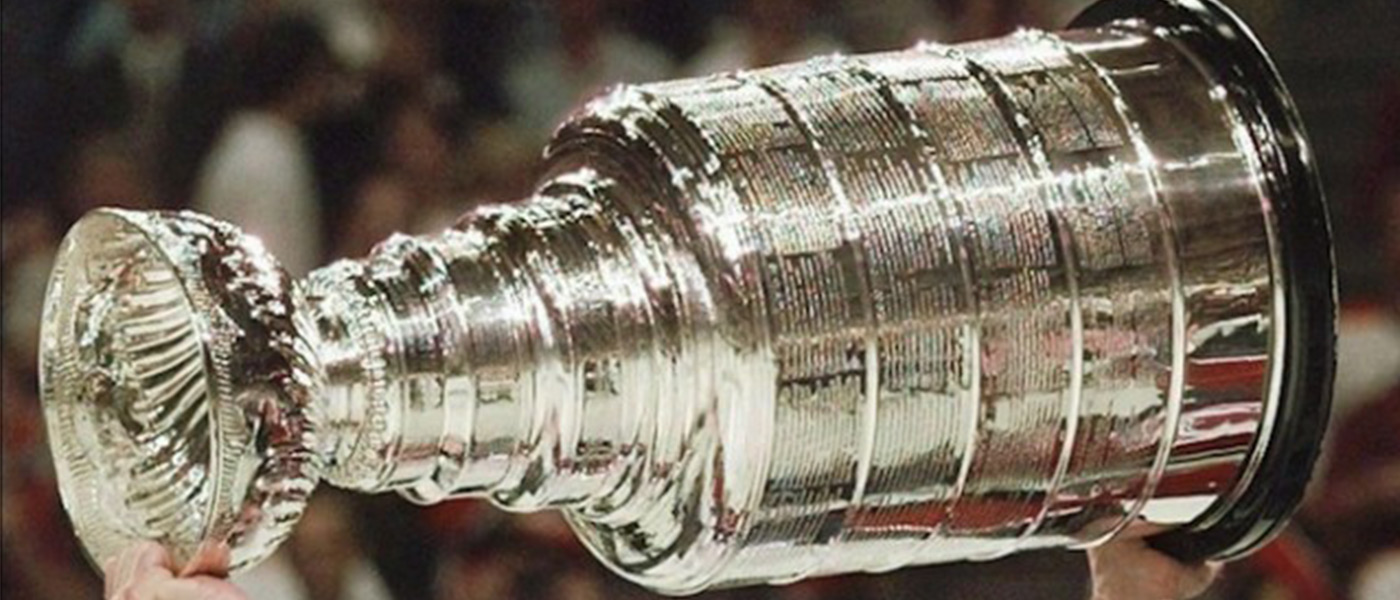 06.08.18
The Washington Capitals won the Stanley Cup last night, and good (at last!) for Alex Ovechkin.
But I'm going to write here about the team they defeated instead.
The "losers," the Vegas Golden Knights, did the unthinkable this season and made it to the finals.  In their first season in the league.
It's an accomplishment that's unheard of… in any sport.
Amidst all the buzz about Vegas, a small minority of the hockey community squawked about how an expansion team even competing for the Cup was "bad for hockey."  They argued Vegas benefited from generous rules in drafting its players, and that they should have to "wait" for its success.  (Like there's somehow a schedule for winning the Stanley Cup.)
Are you kidding me?  Eleven NHL franchises – one-third of the league – have never won the Cup.  Five have never even made it to the finals.  Vegas has been great for hockey.
How the Golden Knights did it was fascinating.  There were more talented teams in the NHL; they were all home watching on TV in the past month. Vegas had a solid coach, like a lot of teams.  It had a smart general manager, George McPhee, calling the shots – but other teams have smart GMs too.
So what was the secret ingredient?
The Vegas success was mostly about what we couldn't see.
It's called culture.
Vegas (like any expansion team) started fresh, with a clean slate.  It had no rich traditions or legacies to build on.  It had no identity to call its own.
So it created one.  And it had some solid ingredients to draw from, including:
A collective chip on its shoulders. Each of the Golden Knights was told by their previous teams, in essence, "we don't want you."  So the players started calling themselves the "Golden Misfits" and used it as a rallying cry all season.  Even the coach, Gerard Gallant, had a chip: he was fired by his previous team at the side of the road and left to call a taxi.
An incentive to perform.  Half of the Vegas players were in the final year of their contracts, so they had a self-interest in working and playing hard.  They were playing for jobs next season.
Low expectations that left them under-estimated.  No expansion team is expected to succeed immediately.  Losing is both predicted and accepted.  But Vegas won early in the season and kept building on its success.  Along the way, Vegas was continually under-estimated by the rest of the league.  The Misfits couldn't possibly keep winning, could they?  They could, and they did.
All of these ingredients combined to create a "We'll show them!" esprit de corps – the right culture – for Vegas.


Culture may be the last true, sustainable differentiator for any brand.
I've written about this before, and it's worth repeating:  practically anything you do in building your brand can be replicated.  Your competitors can watch what you're doing and catch up quickly.
Your strategy.
Your product can be copied.
Your technology.
Your marketing is replicable.
Your service.
Your pricing, for certain.
But not culture.
Unless your competitors have hidden cameras in your meeting rooms or under your carpets, they can't observe your "glue," which is what culture is.  Culture binds you together as a team.At its best, the alignment that comes with a strong culture can seem invisible, seamless, often hidden.  Kind of like, how did Vegas actually do this?  Misalignment, on the other hand, is immediately noticeable.  It's jarring.  At its worst, toxic.It's why getting culture right is so important.  And why I continue to believe many companies under-invest in it.
To me, the strongest cultures exhibit three key things:​
First, they're rooted in a clear purpose for why the brand truly matters. This purpose is never about making money or selling product.  It's a rallying cry and unifier that's meaningful both to those you serve, and to those inside your company.  Everyone aligns around it.
Second, they're guided a by a core set of beliefs that dictate what they do and what they won't.  It becomes their M.O., what Steve Jobs called, "how we do things around here."  And everyone aligns around these beliefs.  ​​
Third, they have strong leaders that set the right tone for the culture by modelling the right behaviours, "walking the talk," and establishing accountability.  Also by rooting out the non-aligners and abusers.  And everyone aligns around this leadership too.
It's what the Golden Knights did during this magical season, even though they fell a bit short.
They had purpose.  They had a certain mojo guided by their beliefs. They had strong leadership from the top. And everyone was aligned. They all bought in.  Aligning and buying in are what leverage the real power of culture.
Think of it this way.
Vision is your head.
Purpose is your heart.
Culture is your soul.
So ask yourself:
Are you paying enough attention to your purpose, beliefs and leadership?
Are you ensuring everyone is aligned and buying in?
​How's your soul?
~ Craig