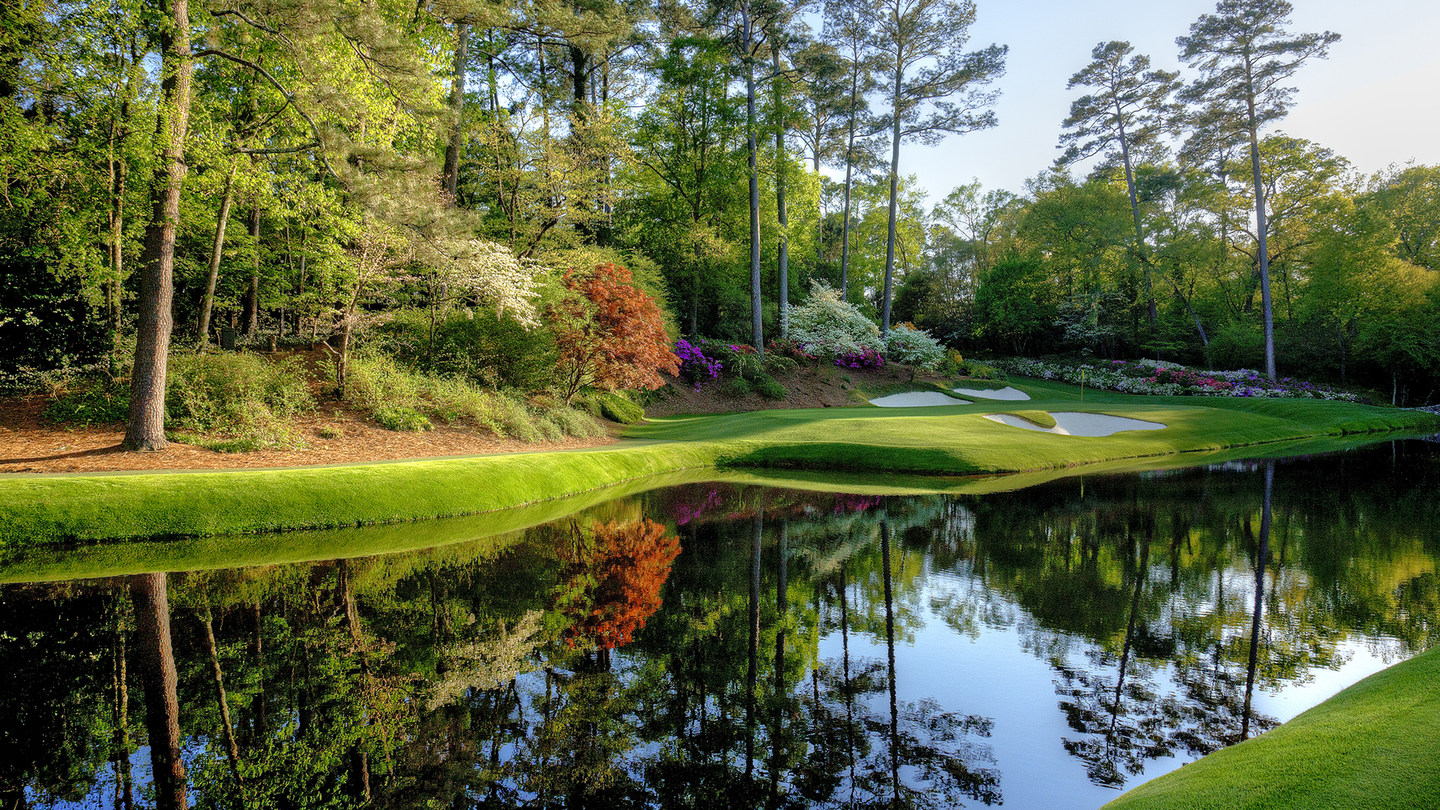 04.07.17
I remember it vividly, even though it was seven years ago.
It was just me, my Dad and my brother John.
It was near the end of the day as we made our way toward a little-used exit near the fifth hole at Augusta National. Most of the crowd from the day's practice round was closer to the main entrance at the front of the golf course.
So it felt like we were all alone.
The sun was setting.  Shadows were lengthening.
It was so quiet as we walked through Amen Corner that we had a distinct feeling of… we're not supposed to be here.
Out of nowhere an Augusta grounds official sped up behind us in a golf cart. This is it. We're really not supposed to be here.
"Y'all enjoy your day at Augusta National?" he asked. A bit of banter, a few polite questions and, just as quickly, the official was gone… off towards the Hogan Bridge at the 12th hole.
This hospitality is a small example of what makes Augusta special. And it begs the question on one of my favourite weekends of the year: what else makes The Masters brand remarkable? And what can we apply to our own brands?
My slant:
1.   Sweat the details.  
Augusta doesn't cut corners. It won't settle for average. It's part botanical garden, part golf course. The grass feels like AstroTurf, it's that perfect. The lottery for practice round tickets is smoothly implemented. The media centre, sparkling new this year, is state-of-the-art and includes a press-only restaurant. Even that banter as we left the golf course was sweating the details. On it goes. The Masters is idyllic in every way, because it obsesses over quality.
2.   Less is more.   
Where else can you go to a world-class event and park for free? Or enjoy a beer and a sandwich for $5.75? Or view TV coverage with only four minutes of commercials per hour? Or have tournament organizers resist the urge to call it the AT&T Masters? All this costs Augusta serious revenue every year. It knows less is more.
3.  Continuous innovation. 
The good ole' boys who run The Masters have a reputation for being stuck in the past. But look closer and you'll see a brand that continually evolves. The innovations include frequent updates to the golf course itself (including a to-die-for practice facility), enhancements to TV coverage (live streaming at Amen Corner), a superb website, and even a slick Masters app that I'll use most of this weekend. Always a fierce protector of its traditions, Augusta is deceptively innovative in embracing change too.
4.   Mystique.  
Magnolia Lane is Augusta National's front door. It's off Washington Road, a tired stretch of cheap motels, fast food and car dealers. It's Hooter's, Motel 6, Bill Dodd's Chevrolet, Waffle House and then… Magnolia Lane. Inside, it's another world, like The Wizard of Oz when the movie goes from black-and-white to technicolour. We see some of this on TV, yet it's still mysterious even once we've been there. (Is it true the course closes in summer? Who stays in those cabins along the 10th fairway?) It adds to the Masters lore. It creates fascination.
So… if you're lucky enough to be at Augusta this weekend (or if you're watching on TV like me), keep an eye out for how The Masters has built a brand that always gets talked about.
And ask yourself:
Are you sweating the details?
Can you turn 'less into more'?
How are you innovating?
Do you create your own mystique?
~Craig