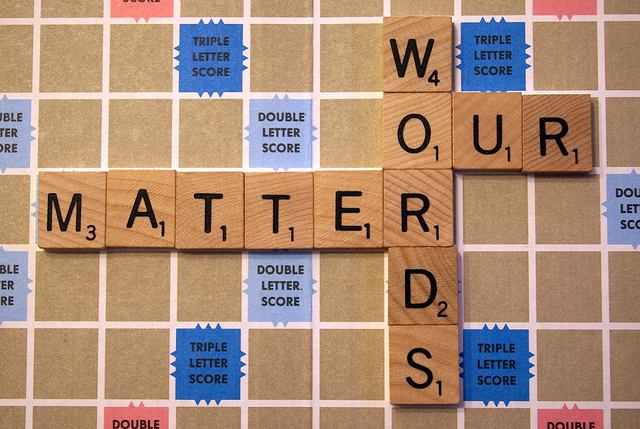 05.06.16
I'm fresh off a five-day golf trip to South Carolina.
Par for the course:  re-entry was difficult.
My first few days after vacation are always a bit numbing. 
I'm not back in routine.
I'm sluggish.
My productivity suffers.
I get frustrated with myself.
Why aren't I firing on all cylinders?
Then, last weekend, I came upon a book that offered one reason why I can get this way: it's my self-talk. Seems I'm using poor language to guide my actions. That's according to Bernard Roth, the academic director of Stanford University's Hasso Plattner Institute of Design. 
In The Achievement Habit, Roth presents strategies and tools to help us perform better. He helps us see that defaulting to excuses is self-defeating. And he assures us that changing the way we think (and talk) about our options can open a world of possibilities. 
More specifically, he emphasizes how swapping one word for another can make all the difference in how we approach practically anything in life:  our work, our family, our relationships, our goals, our dreams.
Here are two of my favourite word swaps recommended by Roth:
1.   Swap 'but' for AND
On my first day after vacation I told myself, "I want to go for a run, but I have too much work to do."  According to Roth, I should learn to say, "I want to go for a run, and I have work to do." 
"When you use the word but," writes Roth, "you create a conflict (and sometimes a reason) for yourself that doesn't really exist." In other words, it was possible for me to go for a run AND do my work — I just needed to find a solution.
When I use and, my brain gets to consider how it can deal with both parts of the sentence. Maybe I'll go for a shorter run; maybe I'll defer some of the work until the next day. I don't get stuck with either/or.
Now think of how often the either/or equation pops up in how we shape our brands and run our businesses.  How liberating can it be to consider variations of both options instead of defaulting to just one? 
2.   Swap 'have to' for WANT TO
Even more powerful.
The next few times you say "I have to _________" in your mind, swap have for WANT. This helps us realize that what we do every day (even the things we find unpleasant) are what we choose to do.
I don't have to go to a client meeting. I want to. (It's good business.)

I don't have to catch up on paperwork. I want to. (it keeps me organized.)

I don't have to do grocery shopping. I want to. (Eating healthy is important.)

I don't have to do strategic planning. I want to. (It paints a clear picture of my future.)

I don't have to write my blog. I want to. (I like spreading ideas that help others.)
All of these are intentional decisions. I choose to do them. But sometimes my self-talk makes me feel like I HAVE to.
Not true.
Experimenting with different words can help us realize our problems aren't as unsolvable as they seem. We recognize that we have more control over our challenges, opportunities… and our lives… than we think.
Bottom line: 
We get to choose the words that articulate our thoughts.
We get to make a conscious choice to change our words.
In doing so, we get to dictate our own actions and behaviours… for the better. 
So ask yourself:
Do you have to?

Or do you WANT to?
~Craig