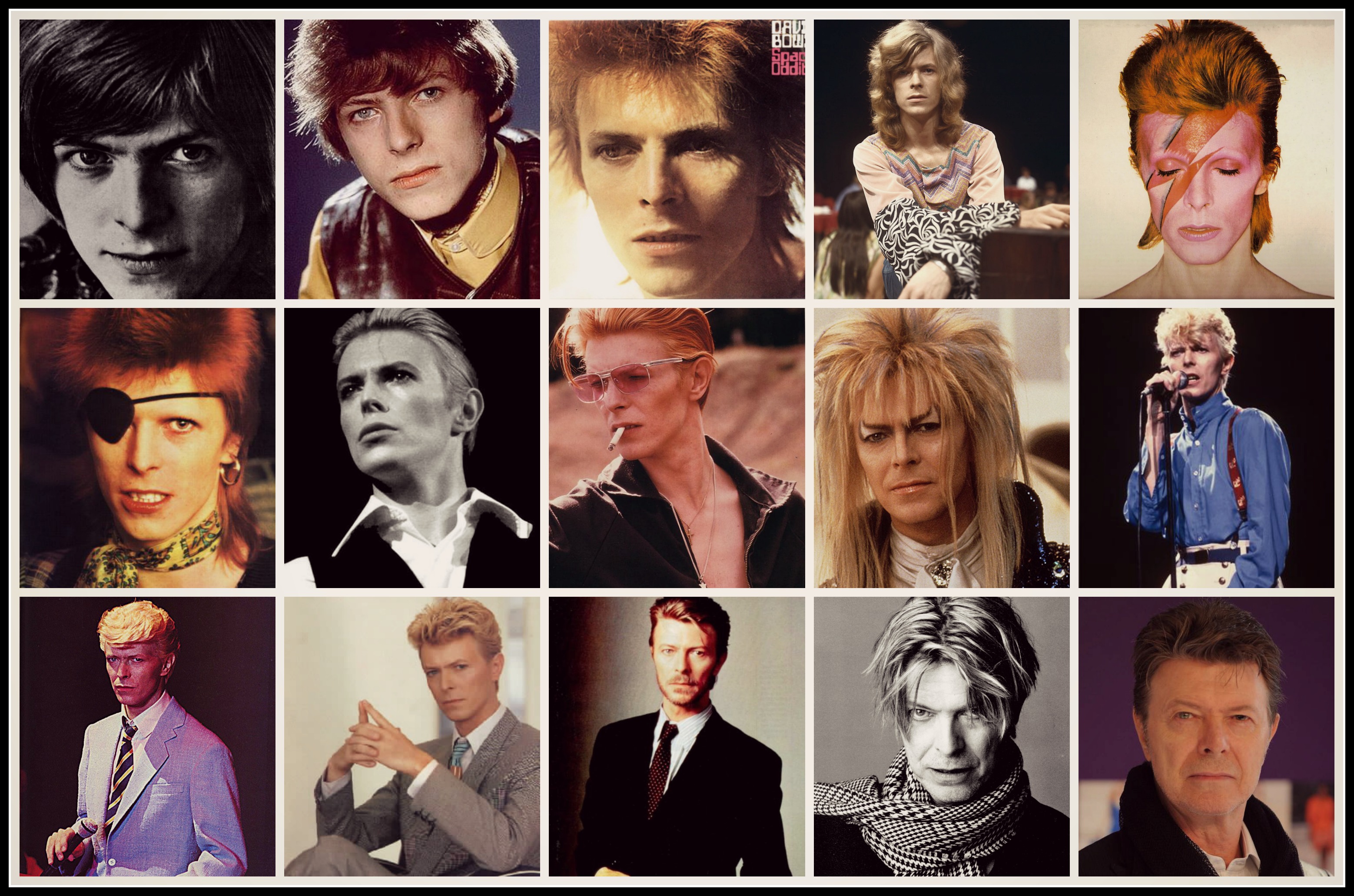 02.05.16
I was 12 years old, and still trading hockey cards in the school yard, when this song turned me on to David Bowie's sound forever.
It was 1973.
Panic in Detroit wasn't the biggest hit from the Aladdin Sane album. But I played it repeatedly, at max volume, on a tiny Sanyo cassette recorder 'borrowed' from my brother John. The blazing guitars, the obscure lyrics (…he looked a lot like Che Guevara…), those soaring vocals… they were a lot for a seventh-grader to take in. Somehow, the total mix grabbed me.
It spawned some of my best air guitar too. (But I digress.)
In the past three weeks, since Bowie's passing, I realized that I haven't been as impacted by the death of a musician since John Lennon's murder 35 years ago.
Why, I wondered? 
The music, obviously. It starts there.   
But then, as the litany of tributes poured in, I learned something new about Bowie: he was a design student and a former advertising guy. (Only for a year, but a Mad Man just the same.) And that explained a lot.  
Bowie, more than many rock stars, was highly attuned to his brand. He carefully crafted his image. He even rebranded by changing his name. He continually evolved to stay fresh to his audience.
And isn't that what we're all trying to do with our own brands?
So here are my three favourite lessons learned from Bowie:
1.  To fearlessly embrace change.  
I saw Bowie live three times: first in the '80s, again a decade later, and finally during his last tour in 2004. Each performance was completely different. It was as if the headliner changed each time. Three concerts, three Bowies. 
And that's who he was: a rock star chameleon. (One glance at the photo above confirms it.) If Bowie is to be summed up in one word, it has to be ch-ch-ch-changes. 
2.  To choose reinventing over resting.  
Bowie constantly showed a freedom to transform, to combine things in new ways, to create the unexpected. He offered up so many on-stage personas (Major Tom, Ziggy Stardust, Starman, The Thin White Duke, among others), that we're hard-pressed to name them all. 
Beyond his on-stage presence, Bowie was always reinventing:
3.  To weigh our best stuff vs. our next stuff.    
Bowie could have easily rested on his laurels and toured every few years, selling out stadiums by playing hits he'd written decades ago. Instead, every new album was an exploration. Some would succeed. Others failed. Critics would sing his praises one year and trash him the next. Some work was criticized at launch and then recognized as a ground-breaking success years later.   
As Seth Godin wrote recently about innovation: 
"It's all a mistake…until it works. That's what innovation is. Mistakes, experiments, missteps. Until it works. The process isn't to avoid things that don't work. Our job is to eagerly embrace mistakes on the road to impact…."
Bowie made mistakes along the road.
He took his share of missteps.
And he continually experimented.
Until it worked. 
Will we say the same for what we leave behind? 
So ask yourself:
Are you resting… or reinventing?

Are you coasting on your best… or crafting your next?

Are you turning in to face the (strange) changes in your world?
~Craig
P.S.
I'll miss Bowie most for the sound that defined him best: #ZiggyPlayedGuitar indeed.