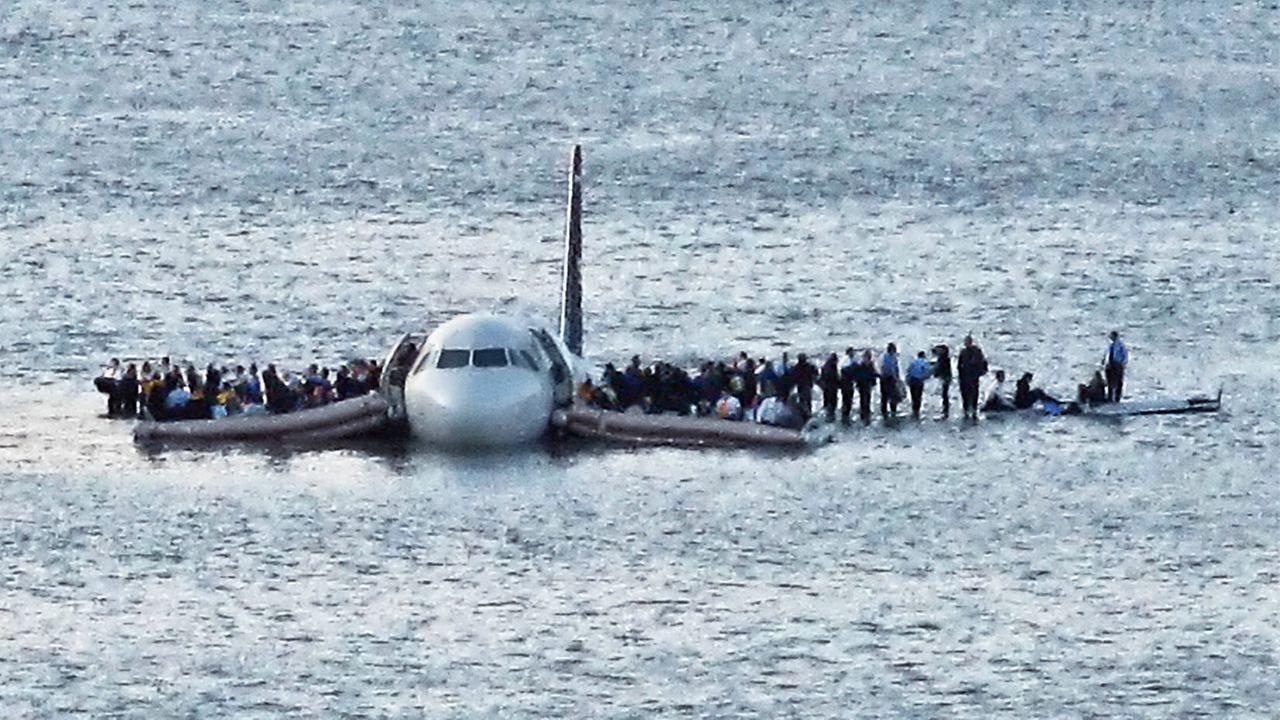 12.16.16
Captain Chesley Sullenberger's will always be 155.
No other number matters.
It was obvious after seeing Sully with my daughters a few weeks ago.
We all know the story of the 'Miracle on the Hudson,' so I was curious how Clint Eastwood would turn it into a film that grabbed our attention.  If you haven't seen Sully, I won't spoil how Clint pulled it off.
But, for me, the emotional high point came when we saw on-screen what we already know: against the odds, all 155 passengers and crew survived.  Every soul rescued.
The moment was punctuated dramatically when an airline official announced it to Sully as he finally stepped off the rescue boat onto the west side of Manhattan: "Confirmed: all one hundred and fifty-five."
The look on Sully's face said it all.  This was what mattered most.
And it summed up what we've come to appreciate as the Sully brand:  safety above all else.
This got me thinking about the numbers – often overt and clear to everyone, other times hidden in the background – that define our own brands.
For example:
Stephen Covey will be forever linked to

seven habits.

Jack Welch,

legendary CEO of GE, is always identified with the number two: occupy the first or second position in your business category… or get out.
Allan Mulally is known for his

four-point plan

that saved one of the world's largest auto companies from bankruptcy and made it

One Ford.

Patrick Lencioni built his team-building brand on the number

five.

I work closely with an entrepreneurial company. Its number is 500. Everyone at this firm knows what 500 means. It fuels their business plan and everyday activity.
My own number is three. 
It's because I believe the best brands – of any size, in any category – are uber-focused on three things:
A compelling purpose (their 'why') that makes a dramatic difference for whoever they serve.
A high-performing culture that aligns with the purpose… and impeccably delivers it.
And marketing that makes the brand 'spreadable.' (This requires companies freeing themselves from traditional thinking and tactics that no longer work.)
That's it.
All of my attention goes to just three things.
It simplifies my thinking and keeps me focused.
Now… what about you?
Ask yourself:
What number defines your brand?
Why is it important to you?
Does everyone on your team also understand why?
~Craig
P.S.
Fifteen — that's the number of days left in 2016 (and another year of this blog). Thanks to all of you for reading me this year, and to those of you that chimed in with comments along the way. I appreciate you keeping the dialogue going. And I wish you the very best for the holidays, and a happy and successful 2017.