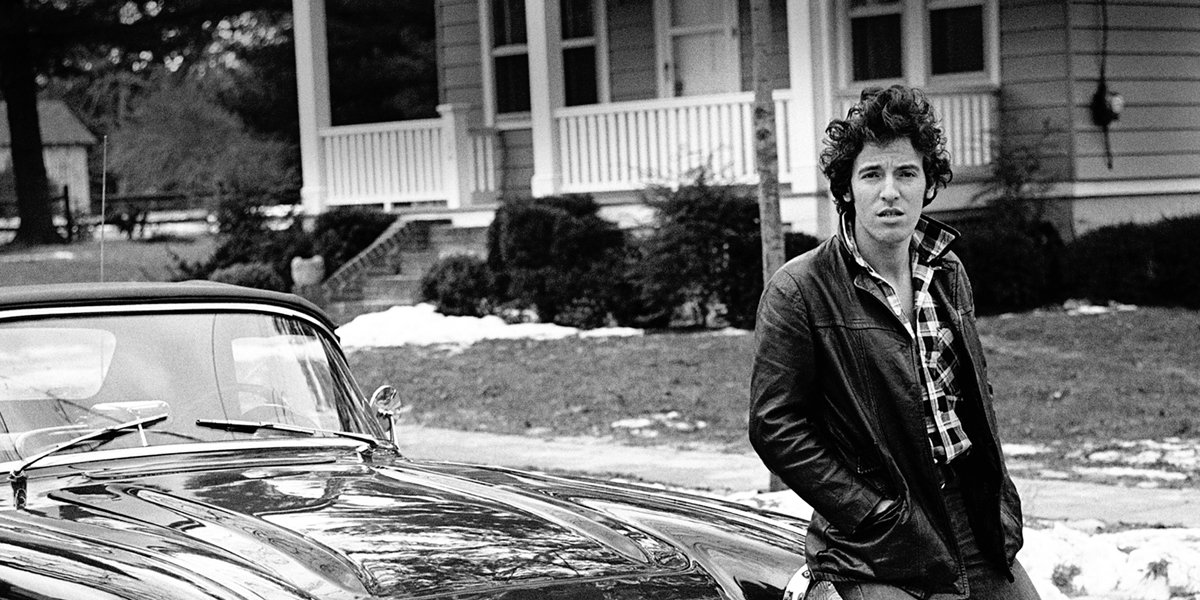 01.13.17
One of my favourite traditions over the holidays is to take some time after Christmas, completely unplug, forget about the schedule, and read something new.
This year I lost myself in Bruce Springsteen's memoir, Born to Run, for the better part of three days.
The book recounts a life growing up in a turbulent home, a Catholic teenager in blue collar New Jersey who turns his passion to music, 'sweating it out on the streets of a runaway American dream.'  And achieving it, big time.
It's an enthralling read.
And also tough in spots, to be honest.
We all know Springsteen-the-songwriter to be a champion for working class America. His songs have a strong sense of urgency.  It's a tone that shows up in his writing style too – often heavy, sometimes choppy, never entirely polished.  Details are rich in sections and lacking in others. (I craved more than two paragraphs about Thunder Road,one of the great rock songs of our time.)
But then I learned some of the background of how Springsteen wrote the book.
And it all made sense.
For starters, Bruce wrote every word himself.  He could have enlisted a ghost writer like most celebrities, but he chose to do it solo – in small chunks, over seven years. This isn't an autobiography of a rock star polished by a writer to pass the writing test. It's the story of an artist written by the artist, with obvious fallacies in writing style.  But 100% real and authentic.
This was also on display in a PBS Newshour interview where Springsteen talks about how most artists see themselves as "phonies."  But they're also consumed by the feeling that what they're doing "is essential to communicate… and deeply, deeply real."
Then he says this:
"A great singer has to learn how to inhabit a song. You may not hit all the notes. That's OK. You may not have the clearest tone. You may not have the greatest range. But if you can inhabit your song, you can communicate."
And this is Bruce's book right down to the final syllable.
His tone isn't always clear.
He doesn't hit all of the notes.
His range isn't perfect.
But he inhabits his own song.
He communicates.
So we go on a journey with Springsteen.  From his early days growing up… to the influences of Elvis, Dylan, The Beatles and Van Morrison on his music.  We learn about his occasional contractual issues in The E Street Band.  About his spirited collaborations with Clarence Clemons and Steve Van Zandt.  We also learn about his father's drinking and mental illness. About Bruce's own depression, off and on, for the past 30 years. And his fame, success and gratitudes in life.
This is true Bruce… with no airs.
"Deeply, deeply real."
And all of this got me thinking.
What does 'inhabiting our own song' look and feel like?
If we apply the same principles:  we don't need to be perfect, our range doesn't need to be broad, and we don't need to hit every note.
But we need to be real.
This might show up in any number of ways:
By being clear on the purpose for

why we exist

and how we make a meaningful difference to those we serve.
By locking in our core beliefs and principles – the 'code' for how we operate.
By zeroing in on our core offering and demonstrating the

discipline to do it immensely well.

By drawing our own

'line in the sand'

for what we will (and won't) do.
By setting the right

leadership tone

with our teams, and inspiring a positive, winning culture.
Each of these things (I'm sure there are others) offers a way for us to get real, be authentic, and to connect with our audience.
And isn't that what we're all trying to do in the first place?
Isn't connection what it's all about?
So, as you start another year, ask yourself:                                                                   
Are you being real, even if you don't hit every note?
Are you being truly authentic?
Are you inhabiting your own song?
~Craig