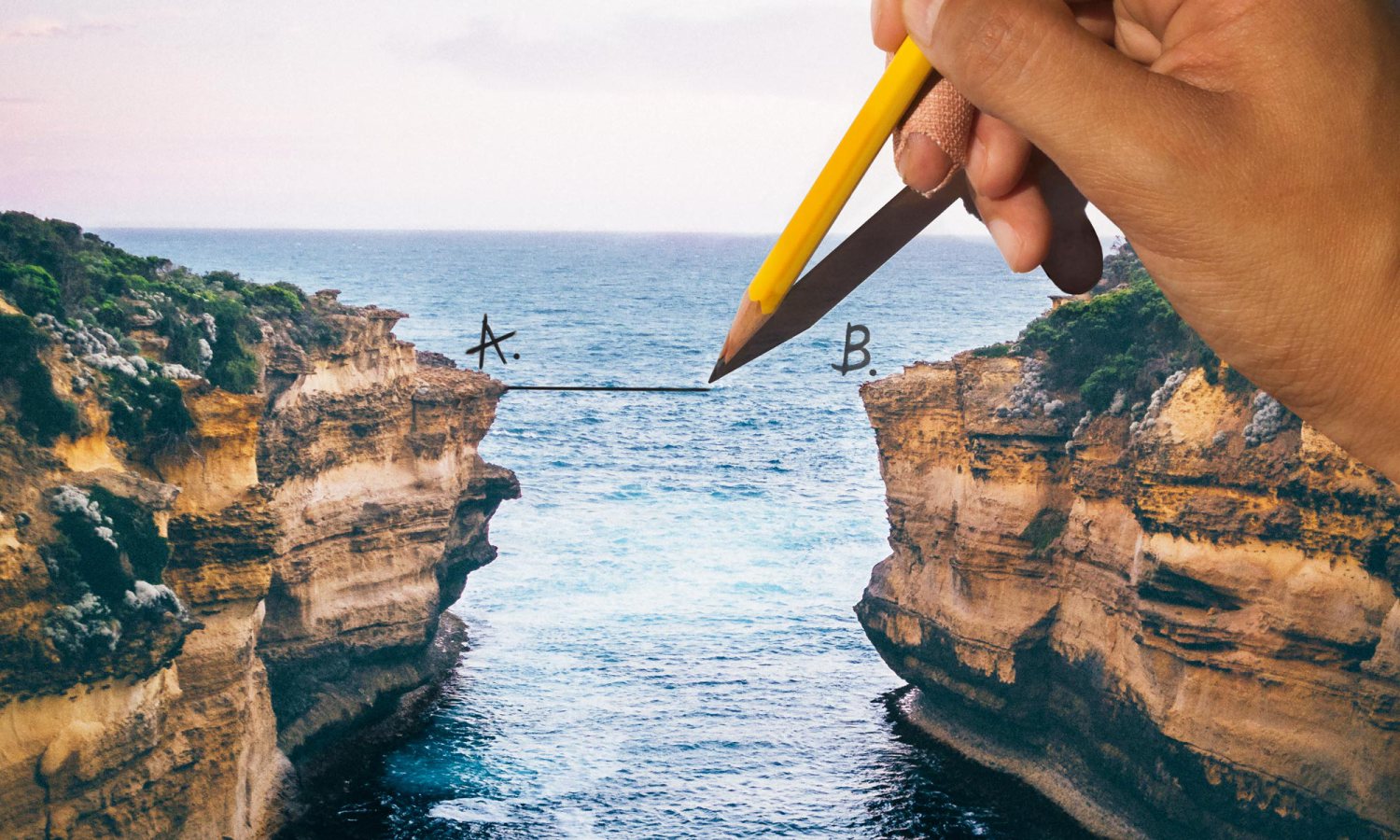 11.18.16
It's said that we're never supposed to talk about politics or religion in polite company.
After the past couple of weeks, I'm not going anywhere near politics.
At some risk, though, I'd like to use two religious entities to illustrate a concept that's fast gaining traction in business:  design thinking. 
One, the Roman Catholic church, has been around for thousands of years.
The other, Forest City Community Church, is an infant by comparison. It's 23 years old.
Some background:  design thinking is a set of practices that helps any brand (of any size) see old problems from new perspectives… and solve them in new ways. It's an approach rooted in traditional product design (think Dyson, Crocs, and iPhone)… and now embraced across the vast spectrum of product, service, process, communication and culture.
Even in our churches.
The Catholic church (or any entrenched denomination) is a 'legacy' brand with deep loyalties. It uses a traditional model. It hasn't changed much in decades. And it's not going out of business anytime soon.
FCCC is a new entrant. It's like a start-up trying to get known and grab market share. And it uses design thinking to solve an old challenge: how to attract people to church when the traditional model isn't for them?
Another slant on design thinking: it's 'shifting and disturbing' the market to embrace a bold new way.  You know that saying, "We don't need to re-invent the wheel?"  Actually, you do… if you want to be a shift disturber.
Now consider how this plays out in the church-going experience with the traditional model (old)… and with design thinking (new).
Before church:
Old:      The website for my Catholic parish is probably what you'd expect.
New:    FCCC's site is mobile-responsive, and has its own app.
Old:      It's everyone for themselves in the parking lot.
New:    FCCC attracts a big crowd and has volunteers directing traffic.
Old:      Arrive at the last minute. (Or sneak in late?)
New:    We're invited to come early and mingle.
Old:      Dress the part. The priest is in traditional robes.
New:    Come as you are. Rob, the pastor, is in jeans.
Old:      Food is frowned upon in church.
New:    Grab a coffee and muffin at the café in the foyer!
During:
Old:      Mostly older buildings: some are breaking down.
New:    FCCC is a new building that feels like a theatre.
Old:      Pews and an altar.
New:    Soft, padded seats and a stage.
Old:      Deeply rooted traditions and sacramental rites.
New:    Top-quality musical band, a dramatic presentation, and a message.
Old:      Traditional language rooted in years of history.
New:    Plain language, simple and believable.
Old:      Older technology.
New:    State-of-the-art sound system and lighting.
After church… and the bottom line:
Old:      Rich in history.
New:    Rich in energy.
Old:      This is what we expected.
New:    This is church?!
Old:      …
New:    I'm telling others about this.
My intention isn't to convince you that the FCCC experience is better. (My family attends both churches from time to time.)  But the experiences are clearly different.
FCCC targets those that: (1) have never gone to church (2) have become tired of the traditional church model, or (3) haven't felt 'included' in any church they've frequented.
It's a tall order.  And it's not for everyone.
So FCCC uses design thinking that "meets its 'customer' where they are."
This use of design is becoming more common in our world, infusing everything from the websites we visit, the brands we engage with, and the content we consume.
And it might just play into your own thinking.
So ask yourself:
Are you applying new thinking to old problems?
Could you be a shift disturber?
~Craig